SMA introduces newest sunny central inverter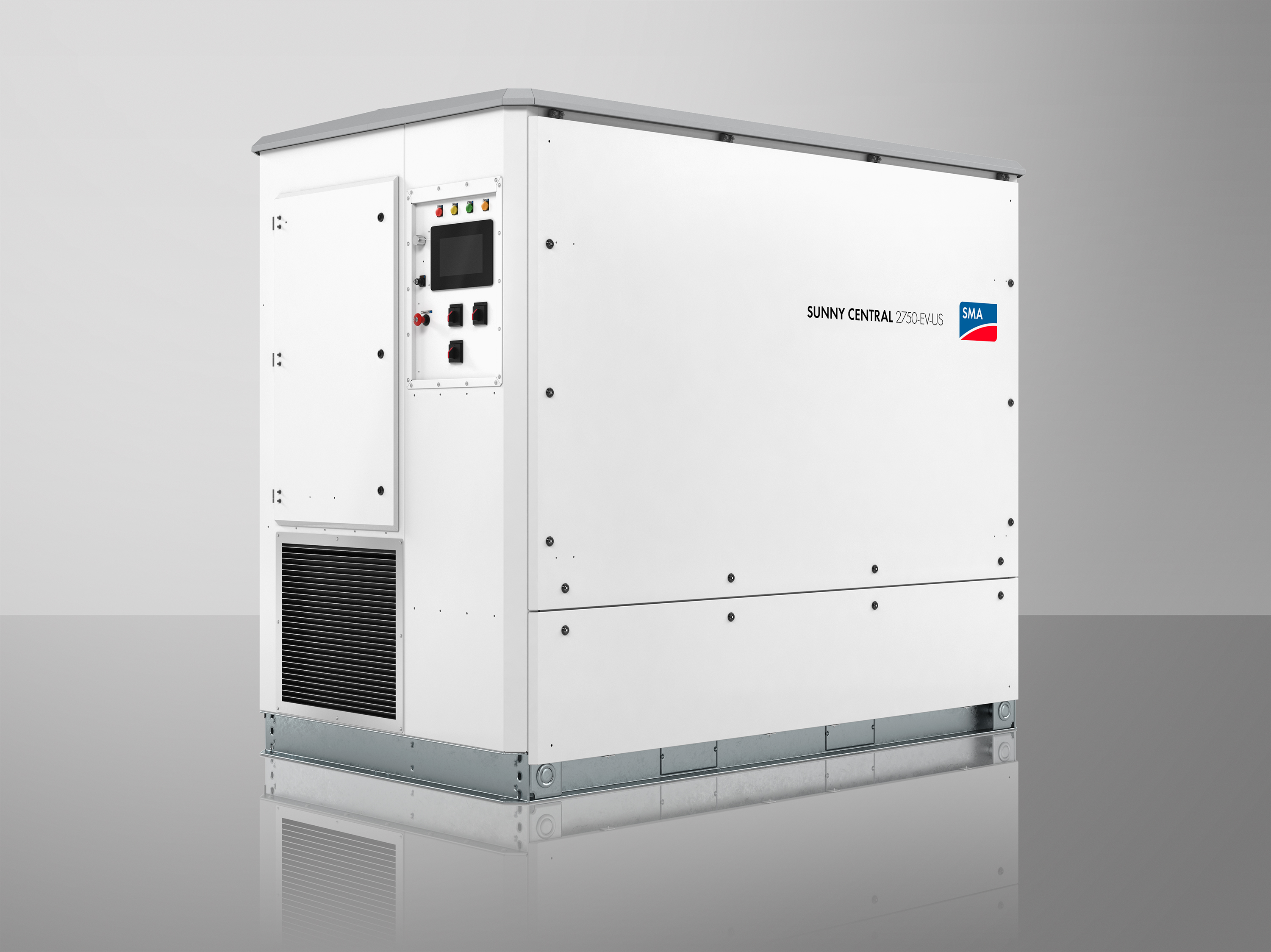 SMA is taking orders for its class-leading Sunny Central 2750-EV-US inverter.
With 10 percent more power than previous models, the Sunny Central 2750-EV-US is SMA's solution for maximum power density and integration. Following closely behind the Sunny Central 2500-EV-US, which was the first utility-scale inverter to be listed to the UL 62109 standard, the Sunny Central 2750-EV-US has also achieved UL 62109 listing "" assuring customers that it meets the highest quality and safety standards in the industry.
"We are pleased to introduce our latest Sunny Central solution to the market ahead of schedule," said Boris Wolff, executive vice president of SMA's Utility Business Unit.
"The new, larger power class of the Sunny Central 2750-EV-US will help further reduce installation costs, and it builds on our experience with 1,500 V technology for large-scale power plants. In addition, the UL 62109 listing ensures that our customers can count on the highest quality and safety available." Utilizing SMA's field-proven central inverter technology with minor component changes, this solution will result in higher power yields and lower specific costs. With superior stack design, the Sunny Central2750-EV-US offers true 1,500 V technology for maximum reliability. With fewer system components, installation and commissioning of the Sunny Central 2750-EV-US are fast and simple. It can be used as a standalone solution, but is also ready for integration into the SMA Medium Voltage Power Station with the DC Combiner, Medium Voltage switchgear and Power Plant Controller for a complete utility solution.
The Sunny Central 2750-EV-US also includes SMA's unique OptiCool precision cooling technology for the most intelligent and efficient cooling, creating additional OPEX savings and contributing to the lowest cost of ownership in utility-scale PV.