Ingeteam makes its largest supply of solar inverters in the US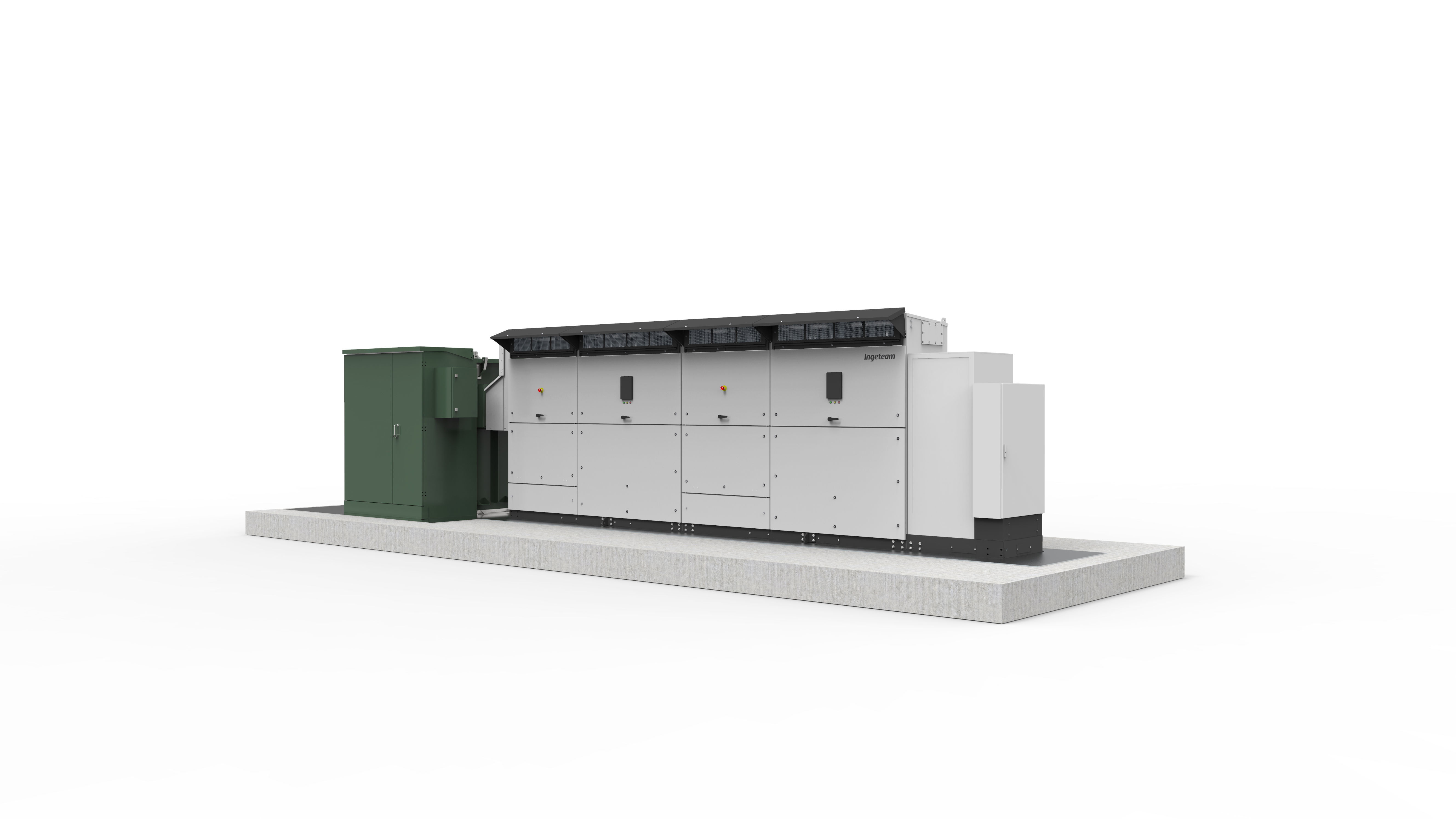 Ingeteam Inc., a manufacturer of solar inverters based in Milwaukee (Wisconsin), has supplied 350 MW of solar inverters for two photovoltaic projects in California that are being built by Swinerton Renewable Energy, one of the leading US companies dedicated to the EPC and O&M business (Engineering, Procurement, Construction, and Operations & Maintenance).
CIM Group's Aquamarine Westside solar photovoltaic plant is located in Kings County and has a nominal rated power of 250MW. The High Desert solar PV plant (100MW) is located in San Bernardino County.
For these two projects, Ingeteam has supplied its power station solution, which integrates a 3.28MW solar PV inverter, a padmounted medium voltage transformer, an auxiliary services transformer and a low voltage panel. Ingeteam has completely commissioned High Desert, while the commissioning of Aquamarine is still in progress.
"We are delighted and grateful to work hand in hand with Swinerton Renewable Energy on these two utility-scale projects. This is another testament of recognition and trust bestowed on us by one of the top EPC companies in the country", said Nohra Nasr, Vice President and General Manager of Solar PV and BESS at Ingeteam Inc. "We remain focused and committed to serve and support the renewable energy market with its goal to achieve a clean and sustainable environment."
Scope of supply
v 123 power stations rated at 3.28 MVA. Each power station includes two solar PV inverters, one 3.3 MVA medium voltage transformer, auxiliary services transformer and low voltage panel.
v 123 units of the DUAL INGECON® SUN 1640TL U B630 solar inverter with a rated power of 3.28 MW. These inverters feature 1,500Vdc technology, DC string current monitoring and an AC pre-charge system to inject up to 100% reactive power at night.
v Commissioning of the PV plant.