Tesvolt Energy Storage Systems Ensure Green Hydrogen Generation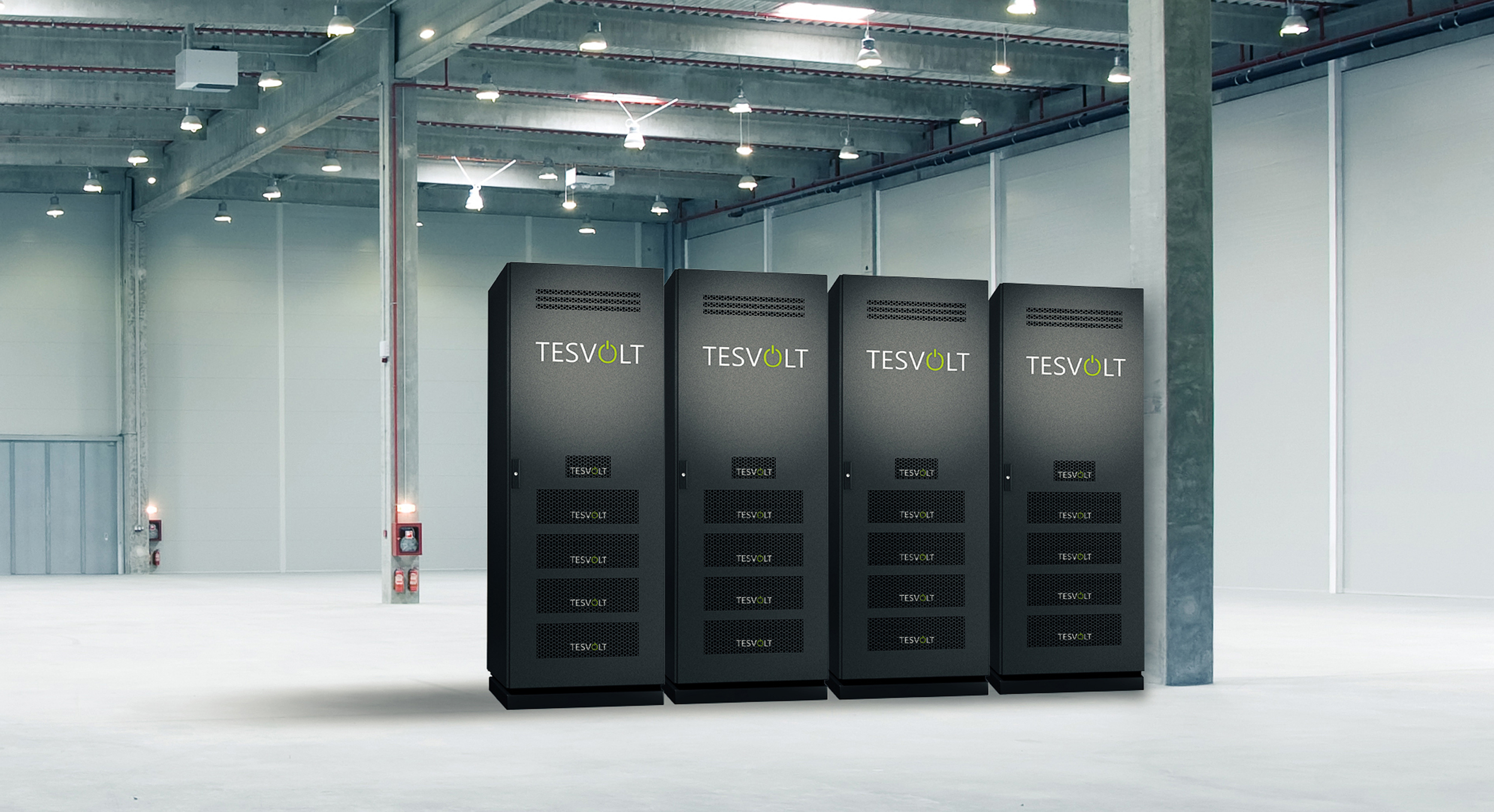 Tesvolt manufactures storage systems for commerce and industry (Image source: Tesvolt)
The Schaper Group is working with battery storage system manufacturer Tesvolt to implement a range of "green hydrogen" projects. It is the largest contract in the history of the Wittenberg-based company, with the collaboration promising revenues of around EUR 40 million for Tesvolt by 2023. The Schaper Group is installing Tesvolt energy storage systems with a total capacity of up to 40 megawatt hours (MWh) for the hydrogen pioneer Apex Group. The intelligent battery storage solutions offer hydrogen electrolysers a reliable power supply when solar or wind systems fail to produce sufficient energy.
Green hydrogen at any time
"We want to enable climate-neutral production for commercial and industrial companies. And for this the Schaper Group is exactly the right partner," explains Daniel Hannemann, founder and Commercial Director at Tesvolt. "In its projects for the hydrogen pioneer Apex, Schaper has demonstrated that energy supply using only renewables is possible."
Apex supplies industrial companies around the world with heat and electricity, both of which are produced completely emission-free from hydrogen. An electrolyser generates hydrogen using electricity from renewable energies. If solar and wind energy systems fail to provide the required volume of electricity, the high-performance electricity storage systems from Tesvolt supply the electrolyser with green surplus energy from temporary storage. Even if the public power grid fails, the Tesvolt storage systems provide an uninterruptible power supply for all consumers.
Schaper Group deploys Tesvolt storage systems exclusively
The Schaper Group plans and implements high-level control technology and energy integration for the hydrogen production plants. In its projects for Apex, Schaper relies exclusively on the intelligent battery storage systems from Tesvolt, which have already received a number of innovation awards.
"It is the efficiency and service life of Tesvolt's energy storage systems which particularly stand out in comparison with other manufacturers," explains Hermann Huss, Owner and Managing Director of the Schaper Group. "We have been working with Tesvolt on various projects for almost three years now and we are impressed by the quality of Tesvolt battery storage systems. Together we want to develop further green energy solutions for manufacturing companies in the future.