Ingeteam Celebrates 10 Years Of Production In Milwaukee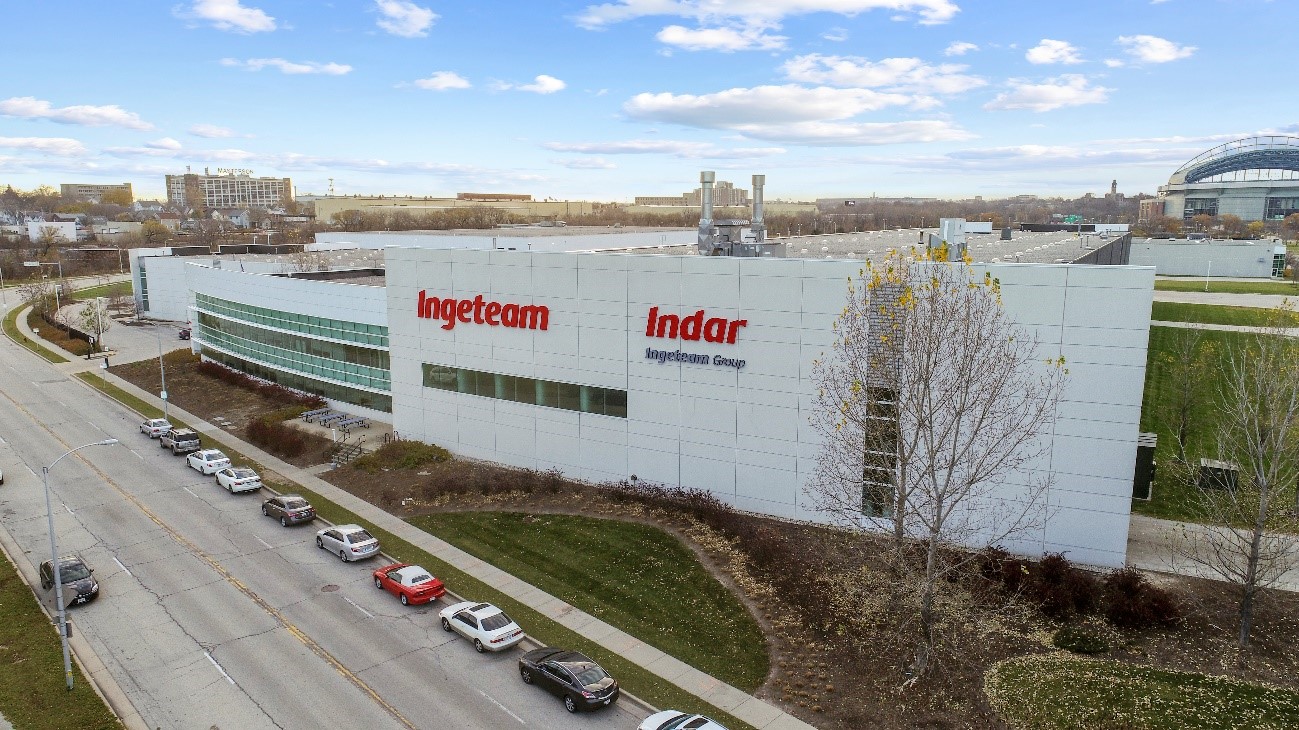 Since opening the production plant ten years ago, Ingeteam has manufactured in Milwaukee more than 3,000 Indar wind generators.
Ingeteam is celebrating the ten-year anniversary of thecompletion of its US offices and production plant, located in Milwaukee, WI.Built on a former brownfield in the city's Menomonee Valley, the LEED Goldcertified building was completed in 2011 and has brought over 150 new jobs tothe area.
Since opening, over 3,000 newIndar brand wind turbine generators have been manufactured at the 114,000 sq.ft facility, and the company has supplied 2GW of solar inverters for the USmarket.
During the past decade, the Servicedivision has also been providing support to the different business units acrossthe US and collaborating with wind and solar customers offering a wide varietyof services: troubleshooting, commissioning, EOW inspections, QA/QC, bladesservices, training, preventive/corrective maintenance, up tower services, spareparts and full O&M services.
Ingeteam's activity in renewablescontinues to increase in the US. In the state of California, Ingeteam has justsupplied an energy storage project that aims to study whether distributed cleanenergy would offset the growing demand for electricity in the area. The batteryinverters supplied by the company are capable of storing 20MWh for 4 hours. Alsoin California, Indar's Submersible Motors & Pumps Business Unit, belongingto the Ingeteam Group, has supplied a submersible motor pump to the Charles E.Meyer desalination plant that will carry high-sea water to 100,000 Californiahouseholds. The pumping system, installed on the seabed, ensures a 30% supplyof drinking water to the city of Santa Barbara.
Indar's experience in pumpingsolutions has also made it possible to solve the drought problem affecting LakeMead, the largest artificial reservoir in the United States that supplies waterto areas of Nevada, Arizona and California. In recent years, this reservoir hasbeen affected by drought and its water level has reached historic lows. Thanksto the submersible pumps, installed at a depth of 40 meters, it has beenpossible to extract water from the deepest part of the lake.
"We owe this milestone tothe sound vision of our executive management, the support of local officialsand economic development teams, and the dedication of our entire Ingeteam staff.Most importantly, we thank our customers who bestowed their trust in our company,its products and services", said Nohra Nasr, Vice President and GeneralManager of Solar PV and BESS at Ingeteam Inc.
Adolfo Rebollo, Chief Executive Officer - Ingeteam S.A.added, "Today, we contemplate our achievements with pride and motivation tocontinue our mission and objectives of upholding our status amongst the toppioneers in the renewable industry worldwide and in the US. We are fully committedto clean energy, and to job creation and manufacturing in the US. I am thankfulto all who contributed to our successful deployment in the US. We feel home inMilwaukee."