INTILION Storage Systems Cap Peak Loads At The Zott Dairy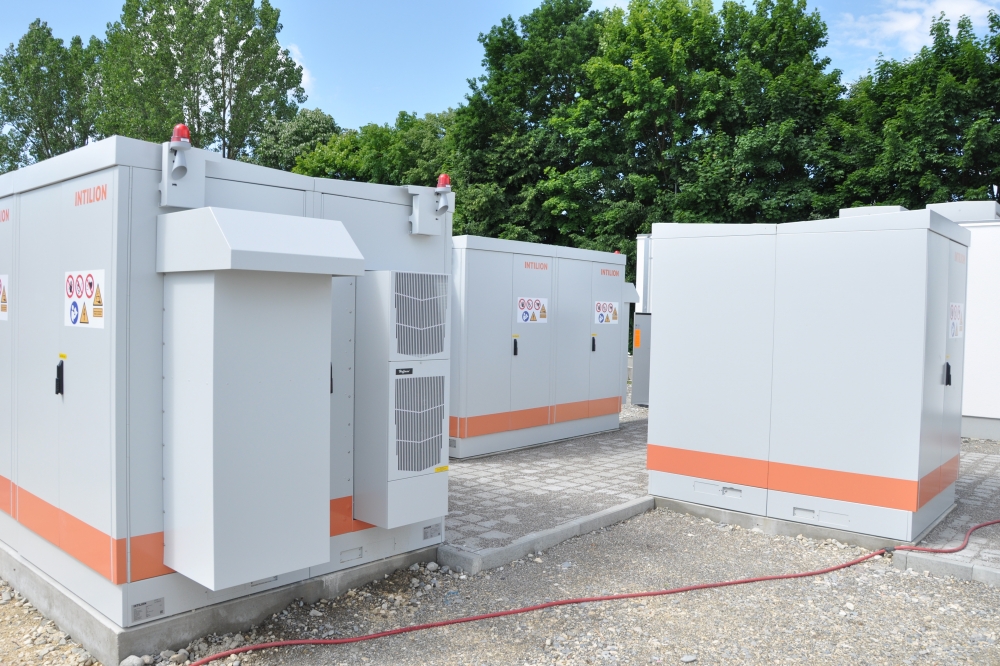 Safe storage system: INTILION has developed its scaleblocs for outdoor installation.
The Zott dairy was able to significantly reduce electricity costs at its site in 2021 in Günzburg, Bavaria, with the help of a hybrid storage system installed by energy company Bayernwerk Natur in May last year.
"Due to the expansion of renewable energies and the resulting challenges for grid operators, electricity grid charges have risen in recent years. With battery storage, energy-intensive companies can cap peak loads, significantly reduce their electricity costs and relieve the strain on the grid," explains Dr Matthias Philipp, Project Manager Product and Solution Development at Bayernwerk Natur GmbH. This is because from 7,000 annual hours of use, the grid operators consider their customers to be serving the grid and offer more favourable prices in accordance with § 19 of the Electricity Grid Charges Ordinance (StromNEV). The key figure is calculated by dividing the annual energy consumed by the maximum power consumed by a company. Zott has achieved 7,031 annual hours of use with the hybrid storage system.
Installed outdoors
Ten outdoor commercial storage units scalebloc from the manufacturer INTILION with a total capacity of 685 kWh cap the dairy's peak loads by 618 kW. The system consists of a battery, an inverter and an energy management system. It is housed in a climate-controlled outdoor enclosure that can withstand any weather. A modular fire protection rack prevents fires from spreading from module to module within the enclosure. In addition, INTILION has equipped its scaleblocs with sound insulation hoods that reduces the noise level to below 35 dB. In Günzburg, a 1,000 kVA genset supports the storage units during long load peaks.
Redundantly planned
Since it affects the savings for the entire year if the peak load limit is exceeded once, Bayernwerk Natur paid attention to redundancy when planning the system. The scaleblocs are connected in modules so that each storage system works independently. If one battery fails, the remaining nine storage systems can continue to operate. Bayernwerk Natur also designed the control system to be redundant. Both Bayernwerk Natur and Zott can monitor the system via the INTILION cloud. "Because everything went so smoothly in Günzburg, from installation to commissioning to ongoing operation, we are currently implementing an almost identical project at another customer," explains Philipp.