Top spots again for Fronius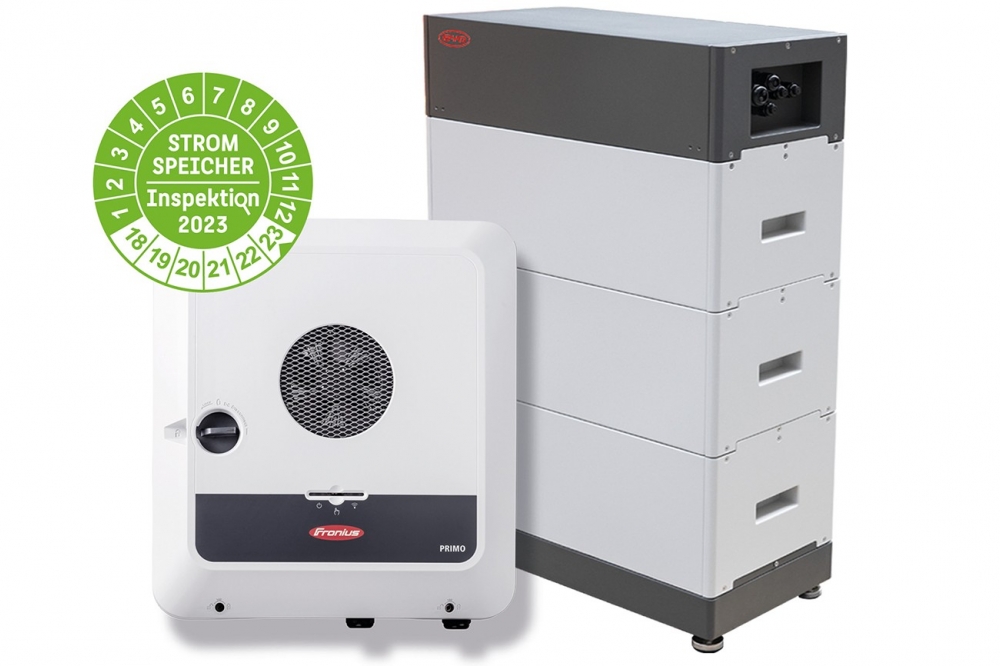 The high level of system efficiency of its devices was the reason why Fronius once again achieved top spots in the annual Energy Storage Inspection conducted by the University of Applied Sciences, Berlin. The Fronius Primo GEN24 6.0 Plus and the Fronius Symo GEN24 10.0 Plus were honoured in the 5 kW and 10 kW reference cases respectively. Fronius was again one of two manufacturers with two products boasting an energy efficiency rating of A.
The Energy Storage Inspection conducted by the university is a study carried out every year by independent institutions to compare photovoltaic storage systems for the private household sector. This year saw 18 energy storage systems from 11 manufacturers competing against each other to achieve the highest System Performance Index (SPI). This independent assessment provides installers and end customers with a useful yardstick when looking for an energy-efficient storage solution. And the results are impressive: the high efficiency of the system is indicative of low energy loss, which in turn results in higher yields and a shorter payback period.
"We bring sunshine into the lives of our customers and we were able to demonstrate this once again in the Energy Storage Inspection. Fronius GEN24 Plus hybrid inverters realise our vision of 24 hours of sun perfectly - bringing the power of the sun from day into night with the highest degree of efficiency and making the best use of available resources - something that is essential in order to guarantee true sustainability. This outcome is the result of our consistent work on the Life Cycle Assessment," says Martin Hackl, Global Director of the Business Unit Solar Energy, Fronius International GmbH.
Results further improved
In the 5 kW reference case, the Primo GEN24 6.0 Plus together with the BYD Battery-Box Premium HVS 7.7 achieved an SPI of 92.6 percent, while in the 10 kW reference case, a Symo GEN24 10.0 Plus with a BYD Battery-Box Premium HVS 10.2 produced an SPI of 95.4 percent. "Both results are an improvement on last year's excellent performance," is the proud conclusion of Susanne Lampl, Product Manager, Fronius International.