Abdul Latif Jameel Energy's FRV Australia is on Track to be a Leading Solar Developer in New Zealand with Three New Solar Sites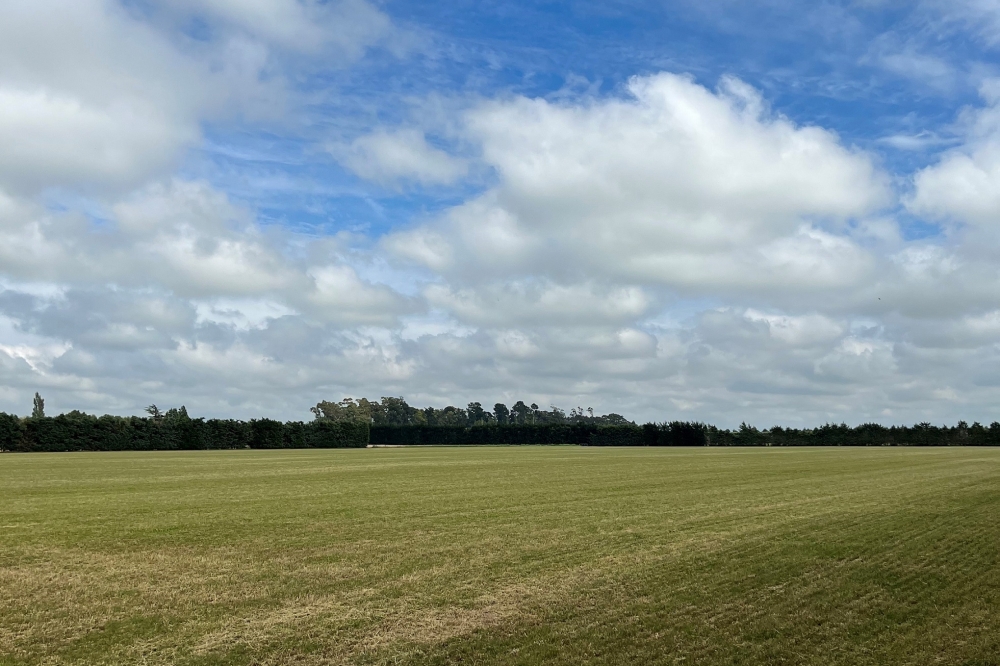 Fotowatio Renewable Ventures Australia, a leading developer of sustainable energy solutions, and part of Abdul Latif Jameel Global Energy and Environment Holding Company Limited ("Abdul Latif Jameel Energy") and OMERS, has further expanded its activities in New Zealand securing three new solar sites in the country, which it completed with its joint venture (JV) partner Genesis Energy, a New Zealand publicly listed electricity generation company.

The solar farms will be developed on New Zealand's North island in Manawatu, Waikato and Hawke's Bay with an expected capacity of 200MW, 100MW and 100MW respectively. The three sites will generate enough electricity to power approximately 85,000 homes per year, about the size of Wellington, the capital of New Zealand. These three solar farms will remove approximately 500,000 tonnes of CO2 emissions from fossil fuel generation annually.
Earlier this year, FRV Australia and Genesis' joint venture agreed to acquire the Lauriston solar farm, an advanced stage project in Canterbury with 52MW capacity. The combined generation of the four sites - 452 MW - puts the company on track to achieve the JV targets, set in 2021, of securing up to 500 MW of solar projects within five years.
Carlo Frigerio, CEO of FRV Australia, said "The new sites under development are the outcome of the ongoing successful joint efforts between FRV Australia and Genesis. They form an important part of our strategy aimed at developing sustainable energy solutions as part of our mission to drive the global energy transition towards a cleaner future. We are deeply committed to working with world-class partners to realise our development ambitions in New Zealand following our highly successful ventures in Australia."
Rebecca Larking, Chief Operations Officer at Genesis, said "Solar provides a strong alternative source of renewable generation to the country's heavy reliance on hydro and growth in wind generation with the added benefit that the time to build and start delivering electricity is a lot quicker than any other type of generation. This will help jumpstart electrifying and decarbonising New Zealand businesses and households at scale ensuring the country is on track to be net zero by 2050."
Christopher Curtain, Senior Managing Director and Head of Asia-Pacific, OMERS Infrastructure, said: "OMERS Infrastructure remains committed to OMERS' ongoing investments in energy transition opportunities, strategically expanding our global portfolio. We are excited by the opportunity to invest in New Zealand's energy sector, alongside Genesis, a like-minded partner. Together, we can advance our collective efforts to facilitate a shift to greener and more sustainable infrastructure."
Daniel Sagi Vela, FRV Group global CEO, said: "These three new sites are the testament to FRV Group's determination to become the leading developer of solar generation in New Zealand. Securing these lands puts us well on track for the realization of our vision to develop 500MW of solar capacity over the next five years in New Zealand. Alongside our partner Genesis Energy, we are committed to supporting sustainable infrastructure development in New Zealand as part of our global efforts towards a cleaner future for all."
FRV Australia and Genesis Energy formed a JV in late 2021 to develop up to 500MW of solar capacity over the next five years in New Zealand. This is expected to generate about 750GWh pa, which is enough to power 100,000 households or 185,000 EVs per year. The confirmation of the three latest sites follows the progress with another large- scale solar site near Lauriston on the Canterbury Plains. Once operational, Lauriston Solar Farm will power the equivalent of 9,800 houses.
FRV Australia is one of the largest solar developers, asset owners and renewable energy platforms in Australia with over 1GW of PV assets developed, built or under construction across ten projects for a total project investment of over 2 billion dollars across different states. The company draws on its global experience and knowledge of the technology and the supply chain that will prove valuable in the installation, commissioning, and operations of the sites.