Solar powered pasties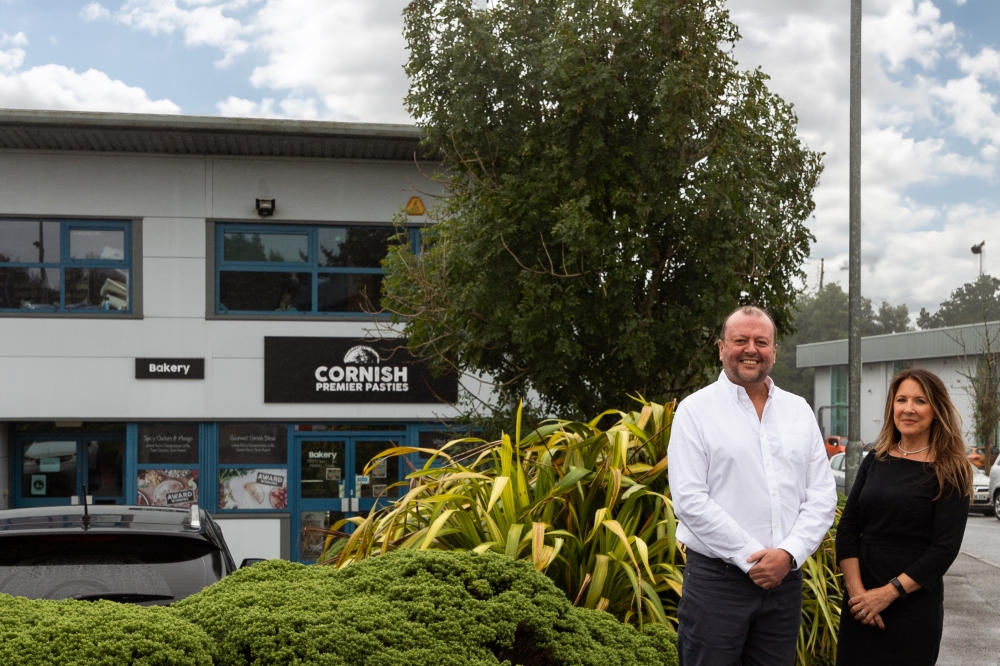 Solar Powered Pasties - Mark Norton (Cornish Premier Pasties) and Eleanor Smith (Ignition)

Cornish Premier Pasties, one of Cornwall's biggest pasty and savoury goods producers, has committed to reducing its carbon emissions by investing over £135,000 into solar power at its bakery in St Columb.
The project has been supported by Ignition, a leading UK asset finance provider based in Truro. Installed by Bristol based Solarsense, the investment includes 320 solar panels as part of a 131.2kw system, that will save over 50 tonnes of CO2 per year.
Commenting on the investment, Mark Norton, Managing Director of Cornish Premier Pasties said: "As a manufacturing business, we're very aware of our energy consumption and carbon footprint, so for us, it was important we took steps to help protect our planet's future. Installing our own green energy sources on the roof of our factory is one initiative that we're undertaking to reduce our carbon footprint, in line with the business' strategic plan. The system will provide at least 20% of the factory's energy over the year, however on a sunny day last month, the solar panels were producing 98% of our power. Thanks to our solar panels, we can continue to commit to providing quality products to our customers, at the very best price, despite the crippling rise of energy costs.
It's been a pleasure to work with Ignition and Solarsense – the project, which sits in line with our strategic plan to develop as a sustainable and forward-thinking food manufacturing firm, has showcased the best of southwest business partnerships and we're incredibly thankful to those involved, for making it happen."
Eleanor Smith, Business Development Manager and Ignition's solar specialist, added: "I've known Mark professionally for more than a decade and have witnessed the exceptional growth and success of his two businesses. It has been great to work with him on this project, which is set to deliver considerable cost savings in the long-term, whilst helping to meet Cornish Premier Pasties' aspirations to become more environmentally sustainable. By offering specialist financial packages for a range of renewable energy assets, Ignition can help companies fund sustainable solutions that are also beneficial to the bottom line.
Cornish Premier Pasties was acquired by Mark Norton in 2020 and combined with its sister business, Prima Bakeries Ltd, the group is the fourth largest manufacturer of Cornish Pasties in the world. Employing over 60 people, the company has doubled sales in the last two years by welcoming new customers throughout the UK.