Streamlining planning and permitting can accelerate wind and solar development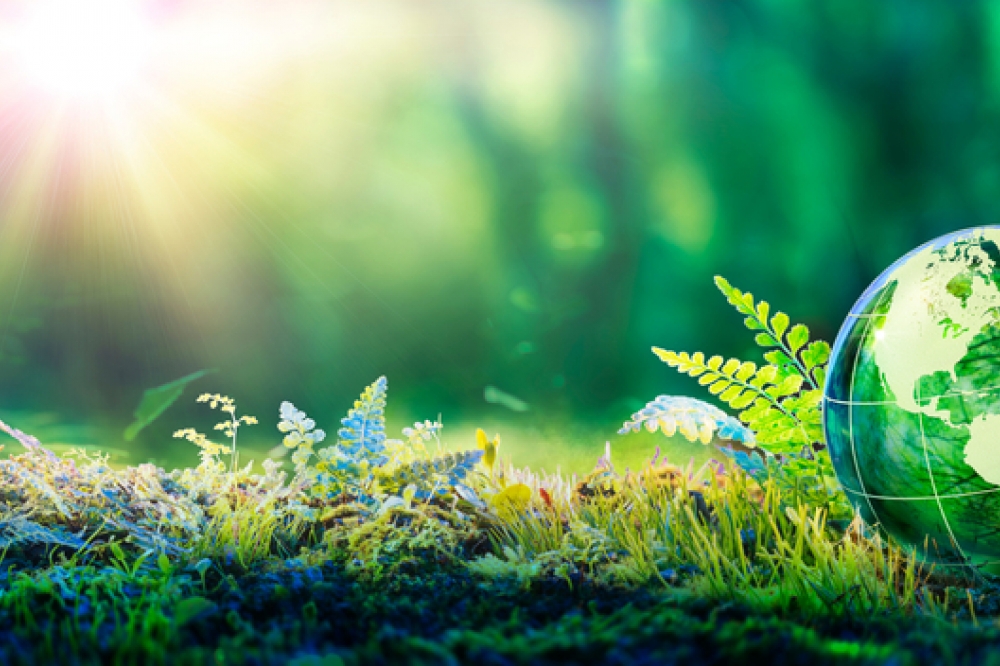 In its latest Insights Briefing, "Streamlining planning and permitting to accelerate wind and solar deployment", the ETC highlights how governments, civil society and wind and solar developers can take action to reduce unnecessary delays caused by common planning and permitting barriers in renewables deployment whilst maintaining strong environmental, bio-diversity and social safeguards.
Clean electrification is the backbone of the transition to net-zero and will provide over 60% of all energy consumed in 2050, up from 20% today.[1] A global energy system based on clean electrification will require dramatic growth of wind and solar capacity – an increase of 5-7 times by 2030. Addressing planning and permitting barriers is critical to ensuring the deployment of renewables at the speed and scale required to ensure rapid cuts to emissions. ETC estimates that the world could miss out on up to 3,500 TWh of clean electricity generation from wind and solar in 2030 (a shortfall of over 20%) due to key barriers to wind and solar deployment including cumbersome and time-costly planning and permitting policies.
ETC analysis, grounded in real-world case studies and discussions with leading renewable developers, shows that putting into place simple measures to streamline planning and permitting can reduce project times by more than half for wind and solar projects. Offshore wind project timelines could be reduced from 12 years to 5.5 years, onshore wind timelines could be reduced from 10 years to 4.5 years and utility-scale solar timelines could be reduced from 4 years to just over 1 year. Implementing these actions would remove a key barrier to clean electrification and accelerate the transition to net-zero.
"Urgent action is needed to deliver planning and permitting systems that will drive the transition to a net-zero economy. Governments, developers and civil society need to work together to remove barriers and focus on reducing development times for vital wind and solar projects", said Adair Turner, Chair of the Energy Transitions Commission.
The Insights Briefing, which is part of the ETC's Barriers to Clean Electrification series, identifies three major categories of planning and permitting barriers: regulatory, administrative and societal; analysing the potential to shorten wind and solar development timelines at different stages of project development, whilst maintaining strong environmental and social safeguards.
Key actions in these areas include:
Regulatory – setting clear targets for power sector decarbonisation (e.g., by 2035) and the renewables and grids that will be required to meet this, assigning priority status to renewable energy projects, dedicating sufficient land, setting and enforcing streamlined permitting targets, allowing some permit flexibility (including minor changes to assigned permits), limiting legal challenges, and assigning clear property rights (where these are limited).
Administrative - creating "one-stop-shops" for permitting, sufficiently staffing permit roles, digitalising the permitting process, and creating digital spatial mapping tools and environmental data banks to aid deployment planning.
Societal - ensuring effective stakeholder engagement, benefits-sharing with local communities, for example, in the form of shared community ownership schemes, ensuring access to clean electricity or reducing energy costs, improving aesthetics of renewable technology, managing socioeconomic and environmental impacts (particularly on biodiversity) for local communities.
"It often takes longer to permit a windfarm than to build it, causing unnecessary delay to urgently needed deployment of green energy. It is both possible and necessary to speed up the energy transition and to do so with better outcomes for biodiversity, jobs and local communities. Today's ETC report recommendations are a welcome step in this direction," said Ingrid Reumert, Senior Vice President of Group Stakeholder Relations at Ørsted.
Bold action is required from national and regional governments
National and regional governments and policymakers bear the largest responsibility for driving progress and taking bold action to drive renewables deployment by streamlining approvals processes, providing a vision for ambitious renewable deployment and deciding where renewable projects must take priority. In the short-term, they should prioritise solutions such as increasing the land available for wind and solar projects, applying the rule of positive silence to automatically grant permit applications after a period of time has elapsed, encouraging solar panel installations on all suitable public buildings, and ensuring sufficient staffing within permitting departments which can dramatically reduce delays.
The role for developers, local authorities and civil society
Developers, local authorities and civil society also have a key role to play in delivering progress. Wind and solar developers should effectively engage with stakeholders during project planning and construction to minimise environmental and social impacts and ensure benefits-sharing with local communities. Local authorities and civil society must also play a role in ensuring communities are appropriately informed, prepared and resourced to engage with renewable developments.
Dean Cooper, Global Energy Lead at WWF said, "accelerating processes to approve the implementation of lasting wind and solar applications is crucial if we are to meet global climate targets. This can simultaneously benefit the preservation of biodiversity, job creation, and energy security. WWF's climate and energy goals support urgent science-based action to rapidly accelerate the deployment of renewables to meet net-zero emissions objectives in a way that does the least harm to nature."
This Insights Briefing is accompanied by a set of three Solution Toolkits, which provide a series of specific recommendations and actions for 1. national/regional governments and policymakers; 2. wind and solar developers; 3. local authorities and civil society. To read the Insights Briefing and Solution Toolkits visit: https://www.energy-transitions.org/publications/planning-and-permitting
"Streamlining planning and permitting to accelerate wind and solar deployment", has been developed in collaboration with ETC members from across industry, financial institutions and environmental advocates including Arcelor Mittal, Bank of America, BP, EBRD, HSBC, Iberdrola, Impax, Legal and General, National Grid, Ørsted, Rio Tinto, Schneider Electric, Shell, Tata Group, Volvo Group, the World Resources Institute and Worley.
"Renewable energy is ramping up, but we need to go faster to fulfil our climate targets and improve security of supply. To achieve this, efficient permitting processes are needed in combination with an integrated approach that brings together renewable energy, socio-economic development and biodiversity conservation," said Agustin Delgado, Chief Innovation and Sustainability Officer at Iberdrola.