HJT solar module efficiency boost with new light redirecting film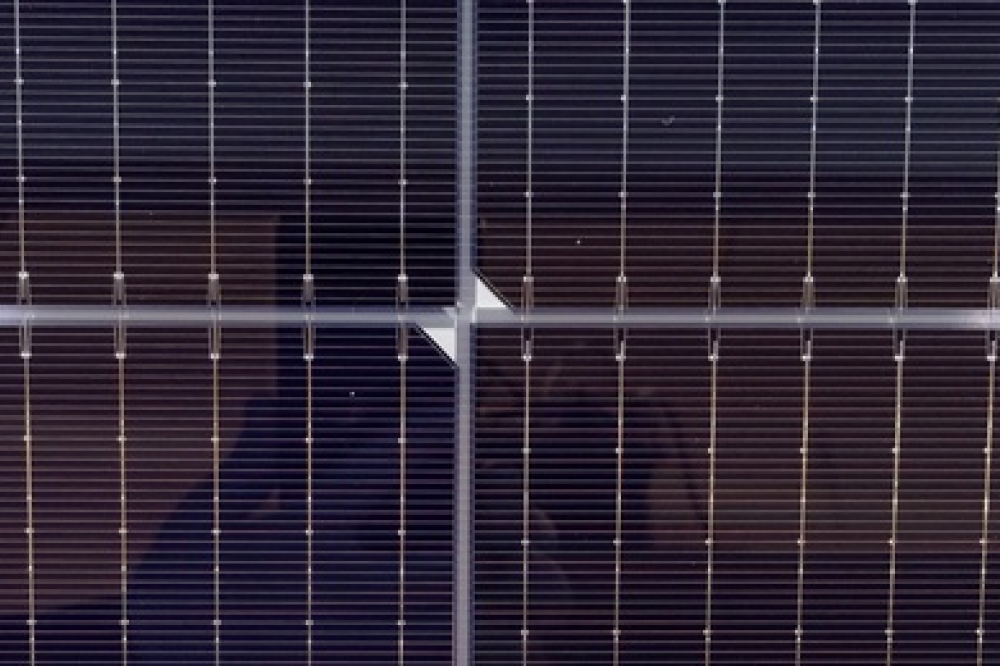 The patented Solar Energy Optics (SEO) light redirecting film has been developed by Intelligent Control Systems Ltd. and provides an economical way to mitigate known losses in the edge area of HJT solar cells.
Heterojunction technology is an emerging type of solar cell technology, achieving higher cell efficiencies compared to the common PERC solar cells. By applying the SEO film to the inside of the HJT module front glass, light is redirected from the less efficient edges into the more efficient regions of the cells.
"We are very excited about these latest results," says Dr. Andrea Pfreundt, product manager at ICS. "Our team has been working tirelessly to adapt our technology as a solution to the issue of edge efficiency losses. These new results demonstrate that overlapping the edges of heterojunction solar cells with SEO film has the potential to be game changer for high efficiency PV modules."
The SEO film was tested in minimodules at Fraunhofer Institute for Solar Energy Systems. Four M6 half-cut HJT solar cells with 1.7 mm cell and 2 mm string gaps were assembled into modules with two different SEO film configurations, overlapping the cell edges by 0.5 mm and 1 mm respectively (Figure 1). The solar cells in the test were used out-of-the-box, without any additional modification or sorting.
The results showed a significant improvement in both maximum power and fill factor. An absolute increase in module efficiency by 0.66 % to 0.75 % was achieved, which corresponds to 3.3 % and 3.8 % relative improvement (Table 1).
The better performance is a result of the combination of two effects. The first one is an increased solar cell efficiency by minimizing edge recombination losses, shown in Figure 3; the second is an improved utilization of light from inactive module areas.
Detailed optical simulation models of the solar modules and the SEO film have been constructed and validated with experimental data. The results show that the application of SEO film to a 120 or 144-cell module, with 2 mm cell gaps and a white backsheet, can provide an efficiency boost of 2.6 % relative improvement, or two power classes. As an improvement on transparent bifacial modules or alternative to the gapless solution currently applied by some module manufacturers, the efficiency gains can exceed 3.5 %.
"PV module optimization with SEO film is a cost-effective way to improve module power and efficiency.", says Kari Rinko, CTO of Intelligent Control Systems Ltd. "We are providing a manufacturable solution with added Wp costs well below the regular module cost for both residential and utility formats."