Greater confidence ahead for EV motorway users as major electricity network upgrade complete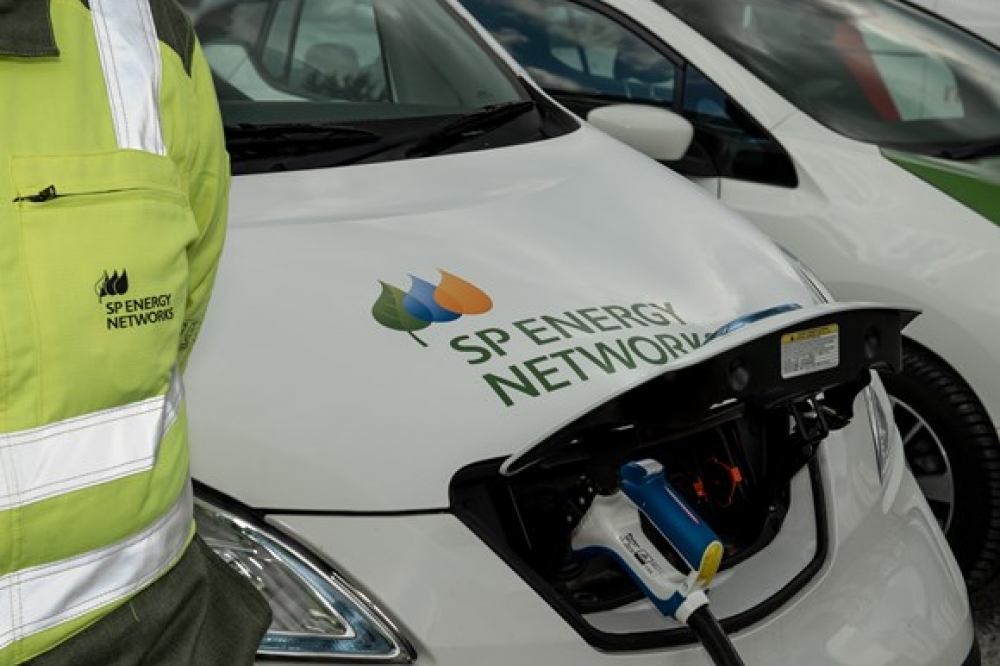 Drivers across north-west England are set to benefit from a major upgrade to the electricity network that paves the way for the rollout of rapid EV charging across the region's busiest motorway services, thanks to SP Energy Networks.
The work – part of a wider £60 million investment programme to support the transition to low carbon technologies – creates additional electrical capacity to enable the provision of around 350 rapid electric vehicle charging points across Burtonwood, Hapsford, Knutsford, Lymm and Sandbach services.
The network upgrade will make EV travel more accessible than ever, giving motorway users greater confidence that they can complete low-carbon journeys over long distances through the North West.
With electric vehicle ownership predicted to accelerate over the next few years*, the major infrastructure upgrade will make an important contribution to the decarbonisation of car travel in the region. It is also an important step towards meeting Net Zero North West's goal to be the UK's first net zero region by 2040.
Regional disparities can mean electric vehicle chargers are often confined to the largest UK cities, so access to fast and reliable charging for long distance travel is vital to supporting the wider rollout of electric vehicles.
SP Energy Networks' Chief Operating Officer, Guy Jefferson, said: "Getting our network ready for net zero means making sure the capacity needed to support greener technologies is in place ahead of rising demand. That's what Green Recovery Investment is all about.
"The work we have completed across the five motorway service sites will help make low-carbon travel a reality for more and more people, supporting them to make the switch to electric transport and do their bit on the journey to net zero.
"To make that a reality, we need to ensure we have the necessary capacity on the network, so what we've delivered is a real game-changer for the region, and will allow people to make that switch with confidence and support service providers in ensuring there is a reliable and resilient charging network available.
"This is just one example of how we're working to ensure we provide the reliable, resilient and smart grid that will support people, communities and businesses to make the transition to a cleaner, greener and better future, quicker – and there will be lots more to come."
The upgrade work involved the installation of new electricity substations at the five sites and connecting these to the existing electricity network through new underground cables. SP Energy Networks worked closely with motorway service providers, as well as local communities, to deliver all work safely and efficiently.
Moto Chief Executive, Ken McMeikan added: "We are delighted with SP Energy Network's efforts and dedication in upgrading the electricity network in Cheshire. These network upgrades will be pivotal in helping us deliver on our commitment to supporting a more sustainable future of motoring, particularly as 2030 and the ban on the sale of new petrol and diesel cars draws closer.
"Increased electrical capacity for Ultra-Rapid electric vehicle charging points at Moto Lymm and Moto Knutsford services will help us provide EV commuters up and down the country with the capacity, reliability, simplicity and charging speeds they require to travel longer distances throughout the North West and beyond."
The upgrade to the local electricity network was delivered as part of SP Energy Network's Green Recovery Investment Project – a £61.7m investment in new low-carbon connections to accelerate the UK's transition to net zero and support a green recovery from Covid-19.