Perovskite tandem is 30.3 percent efficient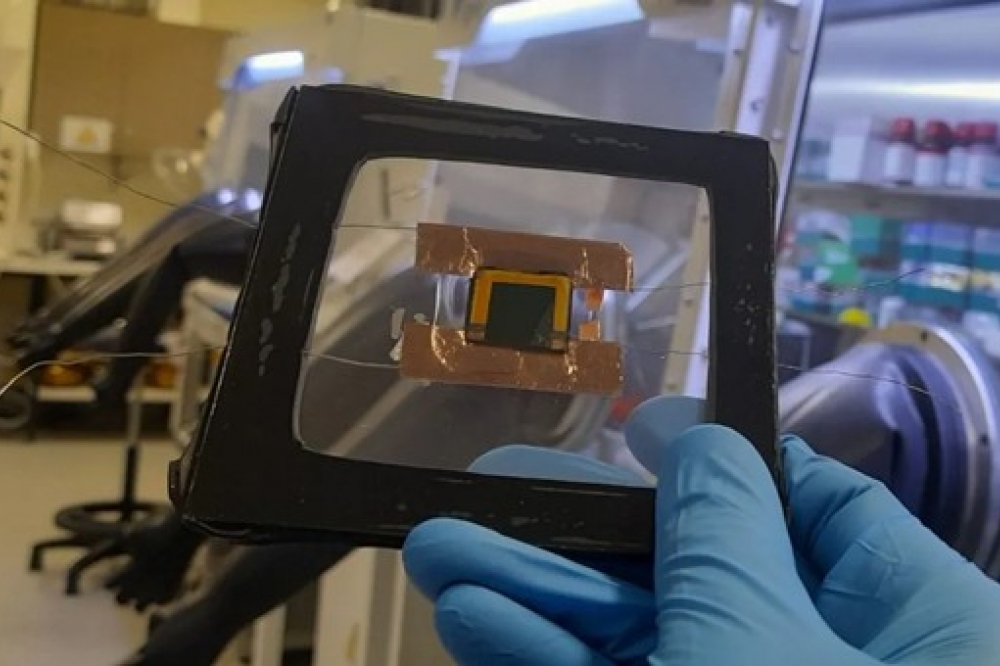 Australian National University (ANU) team builds on previous record

Researchers at The Australian National University (ANU) have achieved an efficiency of 30.3 per cent for a tandem solar created by mechanically stacking a perovskite cell on top of a silicon cell. Their findings have been published in Advanced Energy Materials.

Lead author of the study The Duong says: "With these tandem solar cells, the perovskite top cell can efficiently absorb the blue light and transmit the red light to the silicon bottom cell, producing significantly more energy from sunlight than each individual device," Duong said.
"We've achieved an efficiency of 30.3 per cent for mechanically-stacked perovskite-silicon tandem cells – meaning 30.3 per cent of sunlight is converted into energy. In comparison, commercial silicon solar cells have an efficiency of around 20 per cent."
This work builds on a previous record set by ANU researchers in 2020. Their new technique not only improves efficiency, but enhances the operational stability of the solar cells.
"Surpassing the 30 per cent mark is significant," Duong said."That's currently considered the efficiency threshold for the commercialisation of tandem technology like that used in our study."
"The current predictions are that tandem solar technology will be in mass production by 2026. However, more work is still needed to upscale and ensure the technology can be stable in the field over 25 – 30 years."
The team is now working to further improve the efficiency and stability of the solar cells.