74MW GoodWe solar project serves as template for UK utility-scale farms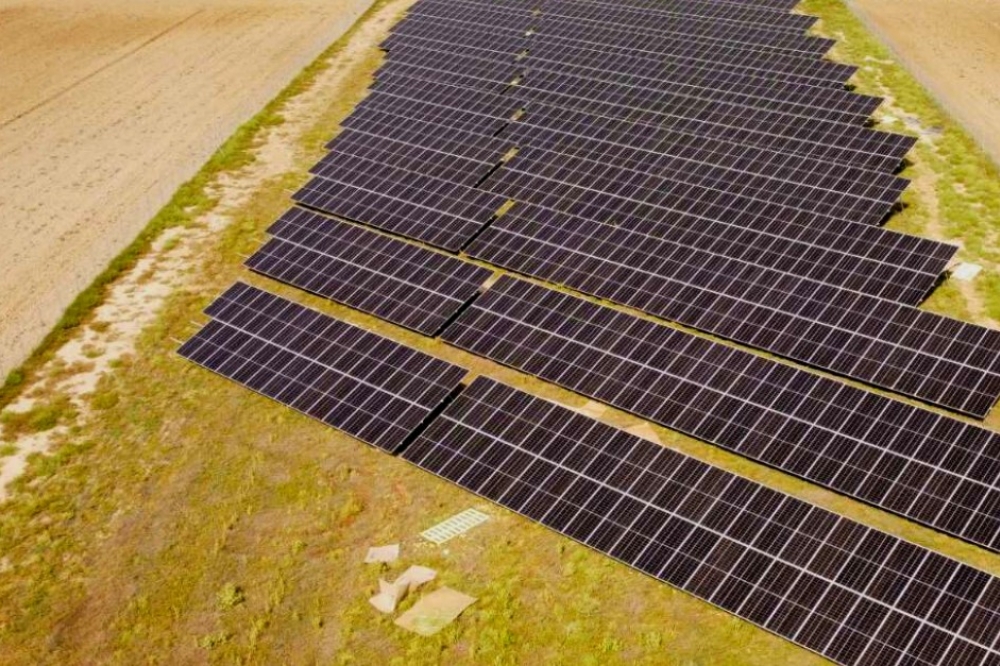 A new 74MW photovoltaic (PV) development in Greece that uses GoodWe's high-performance string inverters is being hailed as a model for countries like the UK to replicate.
Generating enough energy to meet the needs of up to two cities, the solar farm in Thessalonica is one of the biggest of its kind in Greece, with 134 independent PV plants on the site. The PV arrays have been put in place already and further construction is currently underway, with the expectation that the entire project will be complete by September 2023.
Due to their clear levelised cost of energy (LCOE) benefits and technological advantages, GoodWe's leading GW250K-HT 1500Vdc string inverters were selected and installed on the farm. Crucially, with their ability to run at temperatures ranging from -30 to 60 degrees centigrade, the selected inverters can cope with intense heat without losing efficiency.
Thessalonica, situated in the Northern part of Greece, receives an average of 219 sunshine hours per month, making it an ideal place for large-scale PV projects. Installations like the one in Thessalonica will be crucial in helping to achieve the Greek government's goal of a 55% reduction in greenhouse emissions by 2030, and 80% by 2040.
David Sanchez, EMEA Sales Director from GoodWe said: "The project in Thessalonica really shows how GoodWe can make it possible to roll-out substantial PV installations with market-leading technology."
He continued: "With the UK continuing to expand its large-scale PV projects, the work undertaken in Greece helps us better understand how we can deliver on the UK's Net Zero goals. Due to its ability to function at a wide range of temperatures, GoodWe's HT range of inverters are increasingly being recognised as a vital piece of equipment for solar farm owners and countries who are on the path to carbon neutrality. We look forward to more projects like this as the global solar market continues to develop and more nations move toward renewable sources of energy."