UK solar innovator Naked Energy continues European expansion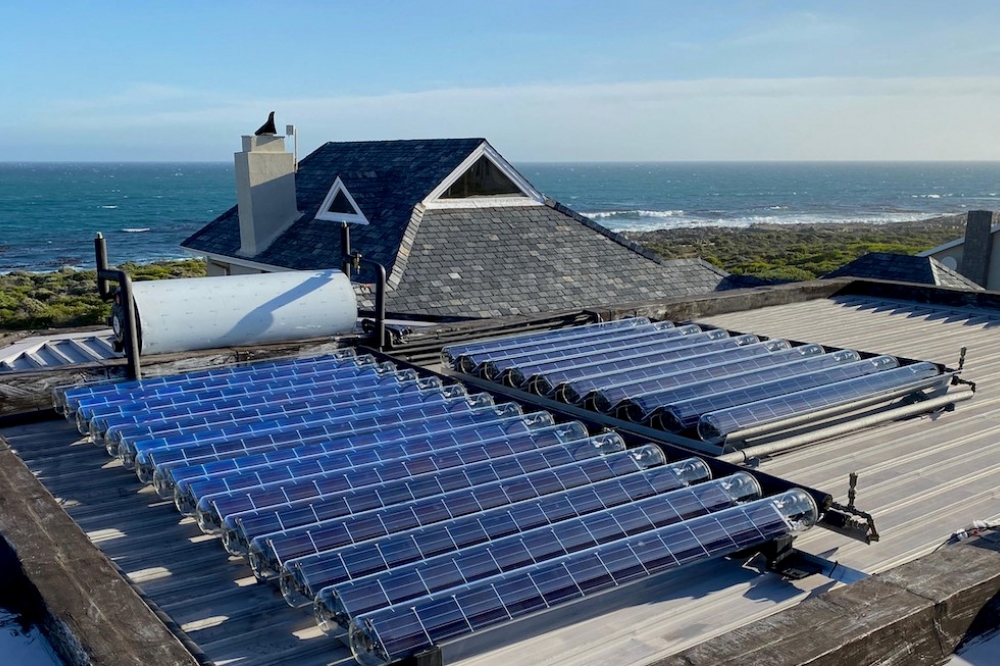 British solar thermal design and engineering company Naked Energy has announced further international expansion after partnering with two leading European engineering-led firms.
Portuguese business Tech4Food will now offer Naked Energy's cutting-edge solar thermal and photovoltaic thermal (PVT) products as part of its engineering solutions for the food and beverage, textiles and hospitality sectors.
Also added to Naked Energy's roster of distributors is the Greek division of German engineering contractor Menerga. The solar collectors are set to provide cleaner, more efficient heating to hospitals, swimming pools and manufacturing facilities across the country.
The announcement comes as part of a string of partnerships secured by Naked Energy and the deals will further strengthen the British company's position in the European Union.
The technology is already enabling businesses across the continent to reach their net zero goals and will now support both territories with achieving their ambitious renewable energy targets.
Naked Energy's VirtuPVT collector combines solar photovoltaic (PV) and solar thermal technology to generate both electricity and heat from a single collector. Their unique modular design makes them the world's highest energy density solar technology.
The VirtuHOT collector, which generates solar heat, recently received the gold standard TÜV international certification. Both technologies are proving instrumental to the decarbonisation of heat and will provide both regions with clean and efficient energy.
Christophe Williams, CEO and co-founder of Naked Energy says: "Both Menerga Hellas Group and Tech4Food are renowned for excellence in their field and we're delighted to announce our collaboration. The Virtu product range perfectly complements both businesses products and services portfolio, and we are excited to support the decarbonisation of heat across the two countries."
Alkis Triantafyllopoulos, Head of Engineering at Menerga Hellas Group added: "Thanks to Naked Energy's cutting-edge Virtu technology, industries across Greece and Cyprus will benefit from this exciting new partnership. We're looking forward to accelerating our progress towards our decarbonisation targets, and building a more sustainable future."
Fernando Saraiva, CEO at Tech4Food says: "We're delighted to announce our partnership with Naked Energy - it's a company that shares our forward thinking vision, and their Virtu products will be a great addition to the Portuguese manufacturing sector."